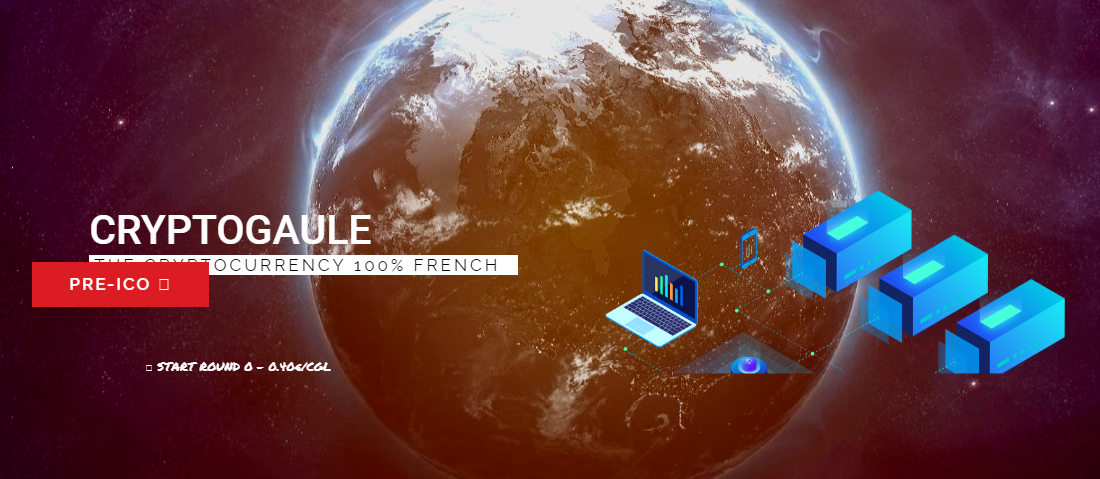 The CryptoGaule ("CGL") is the first independent french cryptocurrency and aims to become the preferred digital payment tool for the French-speaking public. The Crypto Gaule project has a very specific objective: to support the French and French-speaking public in the most important digital transition since the creation of the internet: generated by Blockchain technology. In this perspective Crypto Gaule will offer an educational platform, accessible to all, dealing with different topics related to this area, which remains still misunderstood today. A prepaid debit card that can be used in all French businesses will be developed to extend the reach and ease of use of CryptoGaule as a payment system. The CGL will also be exchangeable on platforms dedicated to cryptocurrency trading.
We provide a digital money management platform for all CryptoGaule users.
Via this platform, the user will have access to his CryptoGaule account but he will also be able to order a prepaid debit card.
This card can be loaded in CryptoGaule and can be used in all shops!
Manage your digital money easily in the same way as with traditional bank accounts!
Easily spend your money with a debit card!
Join the discussion #CryptoGaule
check out the website